Ahoy Mateys!
We've got lots of new treasures to share with ya' this month. From new mechanical switches to our first foray into keycaps. It's an exciting time for the whole crew over here.
Silent and Tactile
We're super exited to announce that our first in-stock TTC switch (though certainly not our last) is one of our personal favorites.
The TTC Silent Bluish White has an amazing sharp tactility but without the level of noise of some of its close competitors.
An improvement over the classic (and louder) regular TTC Bluish Whites, these feature a housing made of POM and TTC's signature double coiled/symmetric spring, making them an absolute dream for tactile switch fans.
Clicky but Smooth
Looking for a pre-lubed clicky switch that's a joy to type on?
This is it.
These revised versions of Gateron's Milky Blue switches feature a POM stem to go along with being factory lubricated. That results in a nice, deep sound with a smoothness that's both uncommon amongst clickies and delightful to use.
Into the Woods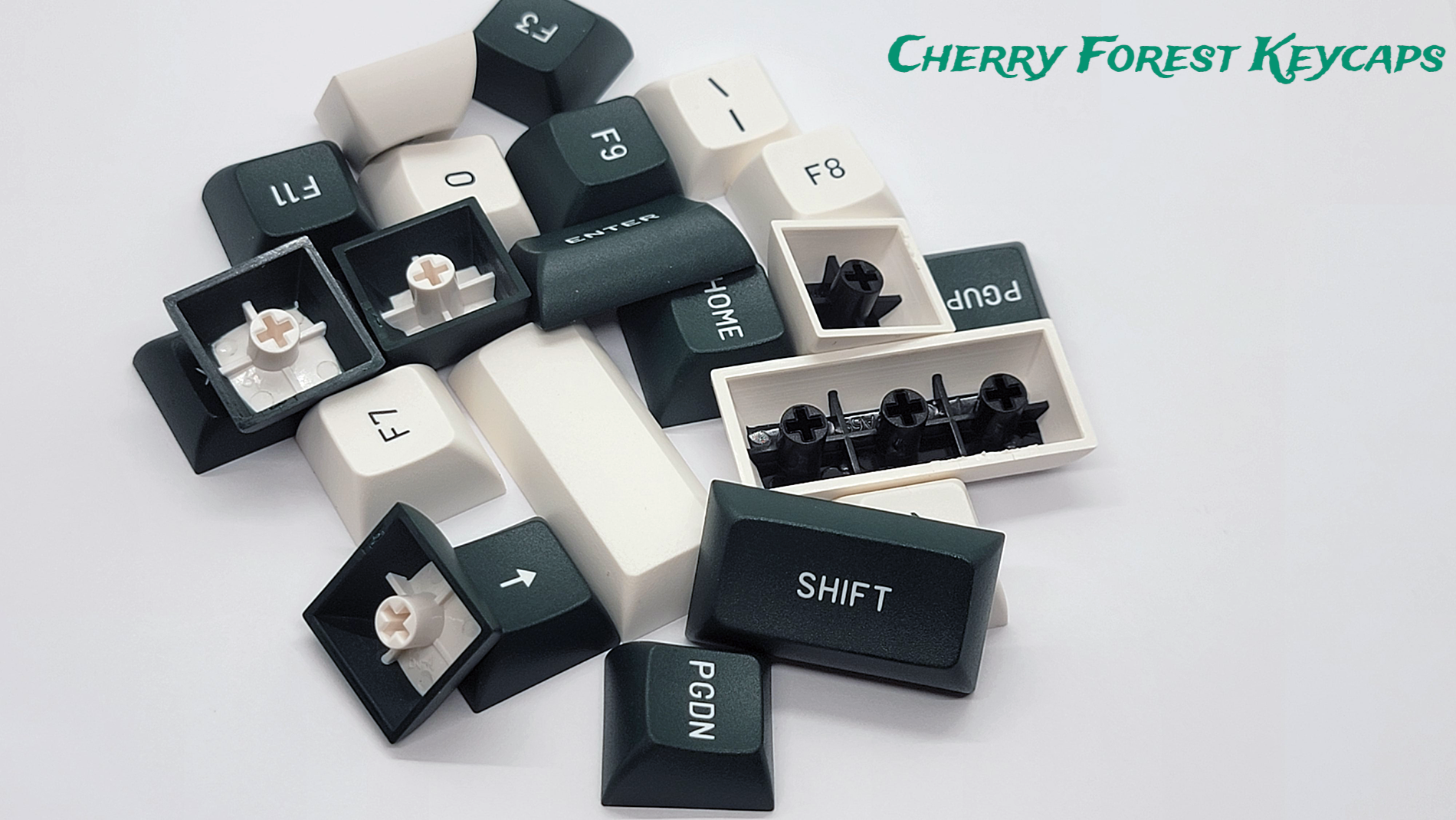 We're mostly known for our switches, but we've been scouring the seven seas for other keyboard parts recently.
Introducing the SwitchCaptain x SIKAKEYB Cherry Forest Keycaps. These beauties have enough caps for any 40% to TKL keyboard and feature a modified cherry profile with an increased spherical curve.
The Cherry Forrest is a double-shot PBT set and is perfect for those days you may prefer a walk in the woods to a journey beneath the depths or just desire some of the extra keycaps the set provides, including a split space bar and 1u shift, tab and bottom row caps.